NICOLAS CARVAJAL
Business & Adventure Consultant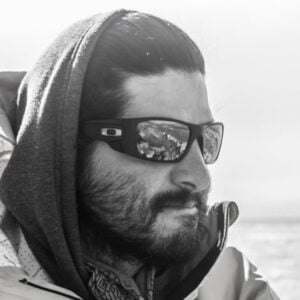 Forward Thinking • Creative • Leadership
WHO AM I
Most of my friends would say I am the proverbial 'jack of all trades', though in fairness, the really brainy ones would most likely call me a polymath, and semantics aside, I would tend to agree.
As a result, most things interest me, provided they result in cognitive evolution as opposed to devolution, and I guess that explains why I have throughout my post-scholastic life oscillated between the conventional and unconventional in terms of what others call a 'career'.
I have run my own company, worked 'suited and booted' in the City, taught SCUBA diving in far off shores, rowed solo and unassisted across an Ocean, spent months in the Arctic living and learning from tribal people, managed a dairy farm, had adventures in stock photography, trained people's dogs, trained people as a personal trainer, consulted on charitable expeditions, sailed a Viking ship around the Cape of Storms, and provided mentoring services to aspiring adventurers as well as entrepreneurs, to name a few.
If any of this has piqued your interest then go ahead and drop me a line.
How I Can Help • Let's Work Together
MY SKILLS
Throughout my life, both as an adventurer and consultant, I've picked up a few things, some of which, I've actually become really good at, traditional Inupiaq dancing not really being one of them!
Leadership
I have led teams in, literally, life or death situations and have learnt to mobilise others with a gentle hand and strong example.
Knowledge
A broad knowledge of numerous topics, enables me to support businesses from all sectors and provide them with multidisciplinary advice.
Creativity
By looking at a problem from unconventional viewpoints I can create unique solutions. No eggs for that cake recipe? No problem, use mashed bananas!
Debugging
I have a good eye for detail so excel at filtering out noise from complex system and identifying potential points of failure in them.
Organisation
No matter your sock drawer or some other complex multi variable process, I can help you find ways to best sort them in a logical and robust way.
Communication
I speak English, French, and Spanish so can effectively communicate concepts to both laymen or specialists in an easy to follow and culturally sensitive way.
"Aim to foster a wilderness of spirit whilst, at the same time, maintaining a discipline of mind."
-Nicolas Carvajal
Things I Have Done • Track Record
EXPERIENCE
If you have gotten this far then, I can hear what you are thinking, my 'CV' fits in the conventional job market like a square peg in a round hole, but think a bit harder and you will realise all that experience has meant I have consulted on small- and large-scale projects, worked in a team as both leader and member, I have structured and completed complex tasks under my own initiative, I have constantly learnt new things, and have communicated effectively with people of all cultures and backgrounds. Congratulations, we just made that round hole bigger!
Entrepreneurship
Setup and ran my own small business and have since helped others do the same.
Perseverance
In 2012 I became the First South American adventurer to successfully row the Mid Atlantic.
Focus
Successfully mentored others in their quest to achieve Guinness World Records.
Teamwork
Responsible for coordinating multidisciplinary teams across linguistic and geographical borders.
Let's Chat • Collaborate
CONTACT ME
I'm currently living in Bogota, Colombia. If you happen to be around this part of the world and would like to work with me, or if you are from another distant shore, and fancy having a chat with me about anything, even how to lasso a shark, then feel free to drop me a line or two.
"Every man's life ends the same way. It is only the details of how he lived and how he died that distinguish one man from another."
-Ernest Hemingway